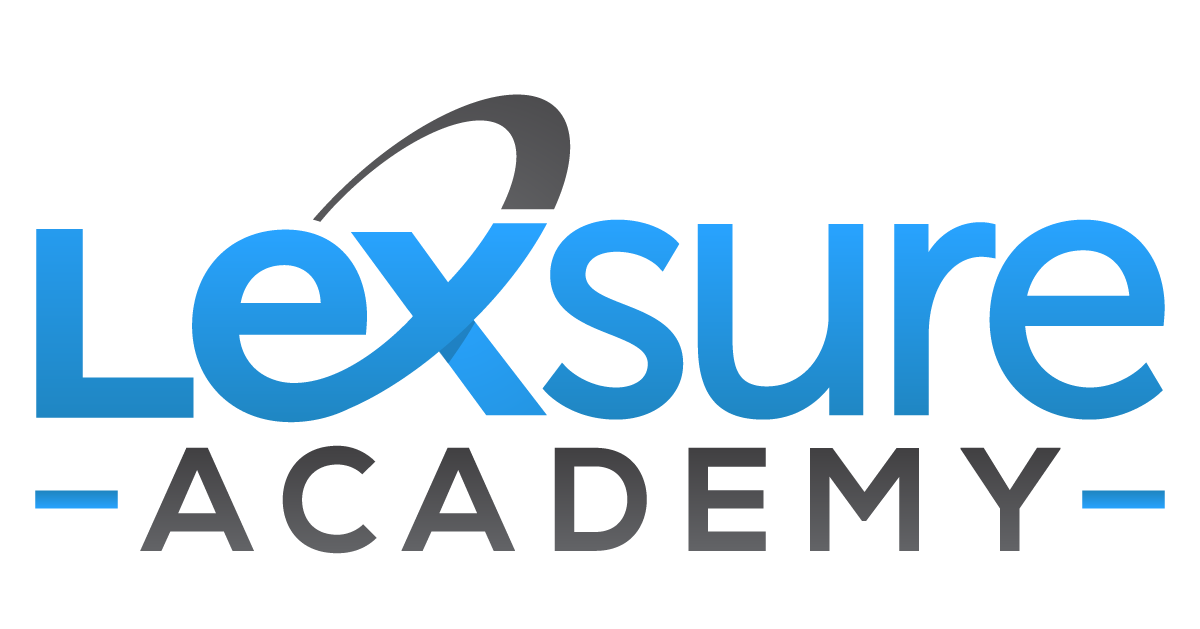 Free Webinars at Lexsure Academy
Conditions relating to Free Webinars
"Free" means that your firm is entitled to 3 registrations at Lexsure Academy Webinars and Law Tech Walkthroughs per 24 month - regardless of attendance.
If your firm exceeds the 3 registrations, the individual concerned will be advised shortly before the webinar that their firms has exceeded their quota. At that point you will be invited to apply for Lexsure Academy Membership which entitles your firm to a priority pass and you will be guaranteed a place.
In-House Training sessions do not affect the quota. 'Law Tech Tutorials' registrations count against the quota; Cancelled or unattended tutorials are also taken into account.
In light of the quota of 3 registrations it would be unwise for an individual to register for multiple dates for the same webinar thus using up your firm's 24 month quota. You should also be confident that you will be able to attend on your chosen date. Note: Attendance is not a factor. The quota is based on registrations.
We are providing your firm with 3 registrations for free and therefore Lexsure will not consider individual reasons for picking the wrong date or inability to attend regardless of the legitimacy of the reasons. For the avoidance of any doubt, technical difficulties connecting to the webinar will not have any bearing.
Due to limited spaces and high demand, priority is to be given to those who have a Lexsure Academy Members,LENDERmonitor account holders and lawyers who have attended previous webinars. If Lexsure are unable to accommodate you at this webinar you can request a recording or file notes after the event.
Please note that if you have a history of non-attendance or have not attended a personal demo without 48 hours notice then there is every likelihood that your place will be allocated to those with a higher priority status
At any point you can enquire about how near you firm is hitting their quota for free registrations by emailing quota@lexsure.com