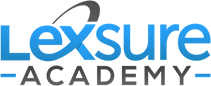 Reports on Title: There Must be A Better Way!
Description

30 Mins
It's taking as long today to generate a report on title as it did twenty years ago.
Yet everything else in the conveyancing process has accelerated beyond all recognition.
Lexsure are repeatedly informed by law firms that, notwithstanding case management systems, the Report on Title is the most frustrating document to produce in the conveyancing process. Of course, it is one of the most crucial documents.
This webinar will show new technologies available to speed the generation of a ROT whilst simultaneously creating a more comprehensive and better risk managed document.
Sorry, no more sessions remain in this webinar series.
This webinar took place in the past.
If this topic is of interest and you are interested in booking a private version of the webinar, please
Click Here