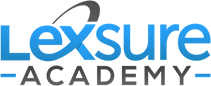 Conveyancing and Coronavirus Considerations
Description

30 Mins
In light of recent events concerning Coronavirus a conveyancers first concern should be what advice you give to clients who have not yet exchanged contracts.
The potential effect of Coronavirus on residential conveyancing is significant.
This 30 minute webinar focuses on various implications affecting conveyancing transactions caused by COVID-19. Attention will also be given as to advice that firms may wish to include in Reports on Title.
This webinar will not be available in a recorded format as updated webinars on this topic will be arranged fairly frequently to take into account the rapidly changing landscape.
For e-ROT firms unable to attend this webinar please review your index of optional paragraphs to see the latest wording.