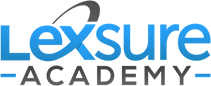 UKF Mortgage Lenders' Handbook Changes 2019 - The Year in Review
Description

30 Mins
The anticipated increase in lender file audits has brought the topic of UKF Handbook compliance into sharper focus. The Handbook is, by necessity, an evolving document and, as such, it is essential that conveyancers stay on-top of changes especially as an actionable claim arises if terms are not strictly adhered to. Yet, despite this, lenders commonly report that problems arise where the conveyancer, either through technical incompetence, ignorance or otherwise, fails to follow the instructions set out in the Handbook
This thirty-minute webinar shines a light on some of the Part-2 changes that lenders made in 2019.
Particular attention will be on new requirements relating to:
Grounds rents
Supplemental searches and their impact on building instance
New leasehold issues
Gifted deposits
Disclosure obligations
To attend, you will need an access code from your search provider

Get FREE Access Code
Register with Access Code here
Please Note: Webinars are only available to law firms regulated by CLC or SRA in England and Wales. You must specify the firm that you are working for. Registrations from generic email domains such a gmail.com or btconnect.com will not be accepted. Click here for more info. Regulators, Lenders and Insurers are welcome to book personal webinars by contacting Lexsure directly.