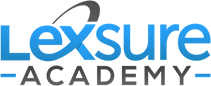 False
Description

30 Mins
Andrew Kelly of Lexsure examines the growing use of estate rentcharges in residential developments and the extent to which mainstream lenders are refusing to lend on these properties.
Areas covered in this free one hour webinar include:
The reasons estate rent charges are being used by developers?
Freedom of Information Act information as the number of properties with estate rent charges
How the Housing Act 1988 can turn an owner's long lease into an Assured Tenancy.
Roberts v Lawton [2016] UKUT 395
Examples of how law firms address the issue of estate rentcharges in their ROT
How lenders have changed their UK Mortgage Finance Handbook requirement on the issue in the last 24 months
Sorry, no more sessions remain in this webinar series.
This webinar took place in the past.
Please Note: Webinars are only available to law firms regulated by CLC or SRA in England and Wales. You must specify the firm that you are working for. Registrations from generic email domains such a gmail.com or btconnect.com will not be accepted. Click here for more info. Regulators, Lenders and Insurers are welcome to book personal webinars by contacting Lexsure directly.