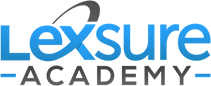 False
Description

30 Mins
Even ahead of the press sensationalising the 'leasehold scandal' some mainstream lenders saw the writing on the wall and made significant changes to their handbook requirements. These changes created serious challenges and exposure for conveyancing professionals with professional Indemnity insurers on notice of a significant number of potential claims.
More than ever, conveyancers need ways to identify and build efficiency into their lender compliance processes – linking systems and checking whether there have been changes to instructions. This webinar will 1) characterize the increased risk facing property lawyers including trend analysis 2) Outline the likely consequences for non-compliance 3) provide a clear framework for identifying opportunities to improve identification and adherence to lender requirements .
Sorry, no more sessions remain in this webinar series.
This webinar took place in the past.
Please Note: Webinars are only available to law firms regulated by CLC or SRA in England and Wales. You must specify the firm that you are working for. Registrations from generic email domains such a gmail.com or btconnect.com will not be accepted. Click here for more info. Regulators, Lenders and Insurers are welcome to book personal webinars by contacting Lexsure directly.