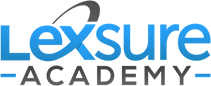 Top Seven Report-on-Title Misconceptions
Description

45 Mins
Learn about the common misconceptions concerning Reports on Title /in less than thirty minutes.
This webinar frames common ROT "myths" and provided insights that you can take away to improve your Report on Title practice without disruptive change (and without spending lots of money).
Topics covered include: - Trends contributing to increased exposure - How and why misconceptions have emerged - Actionable solutions for each of the problem areas - Provisional Reporting
To attend, you will need an access code from your search provider

Get FREE Access Code
Register with Access Code here
Wed Oct 23, 2019
10:30AM

Sorry, session fully booked
Wed Oct 23, 2019
02:30PM

Sorry, session fully booked
Please Note: Webinars are only available to law firms regulated by CLC or SRA in England and Wales. You must specify the firm that you are working for. Registrations from generic email domains such a gmail.com or btconnect.com will not be accepted. Click here for more info. Regulators, Lenders and Insurers are welcome to book personal webinars by contacting Lexsure directly.