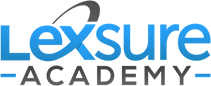 What is Missing in your Leasehold Report on Title?
Description

40 Mins
This webinar will cover the essential issues to be included in your firm's Report on Lease. It is now time to be making changes to your Report on Title in light of new lender instructions and in anticipation of legislative reform.
The webinar is aimed at practitioners involved day to day with residential conveyancing or leasehold enfranchisement.
What You Will Learn
This webinar will cover the following:
Advice concerning ''ground rent"
How the UK Finance Handbook should impact your Report?
New considerations concerning the number of years of the lease
Common omission in the Report on Lease
Typical defects in leases
Warnings to clients when it comes to leasehold
Assignment provisions - what might affect marketability
To attend, you will need an access code from your search provider

Get FREE Access Code
Register with Access Code here
Please Note: Webinars are only available to law firms regulated by CLC or SRA in England and Wales. You must specify the firm that you are working for. Registrations from generic email domains such a gmail.com or btconnect.com will not be accepted. Click here for more info. Regulators, Lenders and Insurers are welcome to book personal webinars by contacting Lexsure directly.