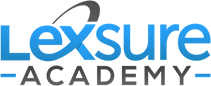 False
Description

Mins
Sorry, no more sessions remain in this webinar series.
This webinar took place in the past.
If this topic is of interest and you are interested in running this course in-house for free, please
Contact Us
Please Note: Webinars are only available to law firms regulated by CLC or SRA in England and Wales. You must specify the firm that you are working for. Registrations from generic email domains such a gmail.com or btconnect.com will not be accepted. Click here for more info. Regulators, Lenders and Insurers are welcome to book personal webinars by contacting Lexsure directly.