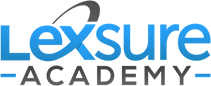 False
Description

40 Mins
Almost all firms have a pre-completion checklist that they use, either on the side of the file or a paper checklist. But how often does your firm update that checklist and how comprehensive is it especially when it comes to new build where the risks are even greater than usual? This free 40-minute webinar focuses on what your new build pre-completion and post-completion checklist should look like.
The free 40 minute webinar will pay particular attention to the following areas:
What questions should your new build checklist include in order to mitigate risk?
Examples of recent negligence claims and how they could have been avoided
Help to Buy - Example Questions/Tasks/Workflows
Lender Compliance - How can a checklist ensures that you are up to date with the latest new build requirements
How a pre-completion checklist can build your post completion workflow.
Sorry, no more sessions remain in this webinar series.
This webinar took place in the past.
Please Note: Webinars are only available to law firms regulated by CLC or SRA in England and Wales. You must specify the firm that you are working for. Registrations from generic email domains such a gmail.com or btconnect.com will not be accepted. Click here for more info. Regulators, Lenders and Insurers are welcome to book personal webinars by contacting Lexsure directly.