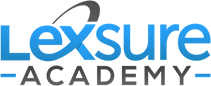 Warning: 5 Common Reports on Title Errors
Description

45 Mins
It is an unfortunate reality that conveyancers operate in a more litigious environment than ever before and that claims are a growing area of risk for firms.
With their relatively deep pockets, lawyers are vulnerable, easy targets for property owners who have problems selling their property. Lawyers must be alive to risks and aware of the scrutiny that their report on title will come under.
In this webinar, Lexsure will focus on how firms should tighten their report and address the common errors and omissions made.
To attend, you will need an access code from your search provider

Get FREE Access Code
Register with Access Code here
Thu Oct 24, 2019
10:30AM

Sorry, session fully booked
Thu Oct 24, 2019
02:30PM

Sorry, session fully booked
Please Note: Webinars are only available to law firms regulated by CLC or SRA in England and Wales. You must specify the firm that you are working for. Registrations from generic email domains such a gmail.com or btconnect.com will not be accepted. Click here for more info. Regulators, Lenders and Insurers are welcome to book personal webinars by contacting Lexsure directly.